UF0374LS-NR
Upright Display Freezer - 300L - 1 Door - Flat Glass - Lightbox
RRP $3500 ex. GST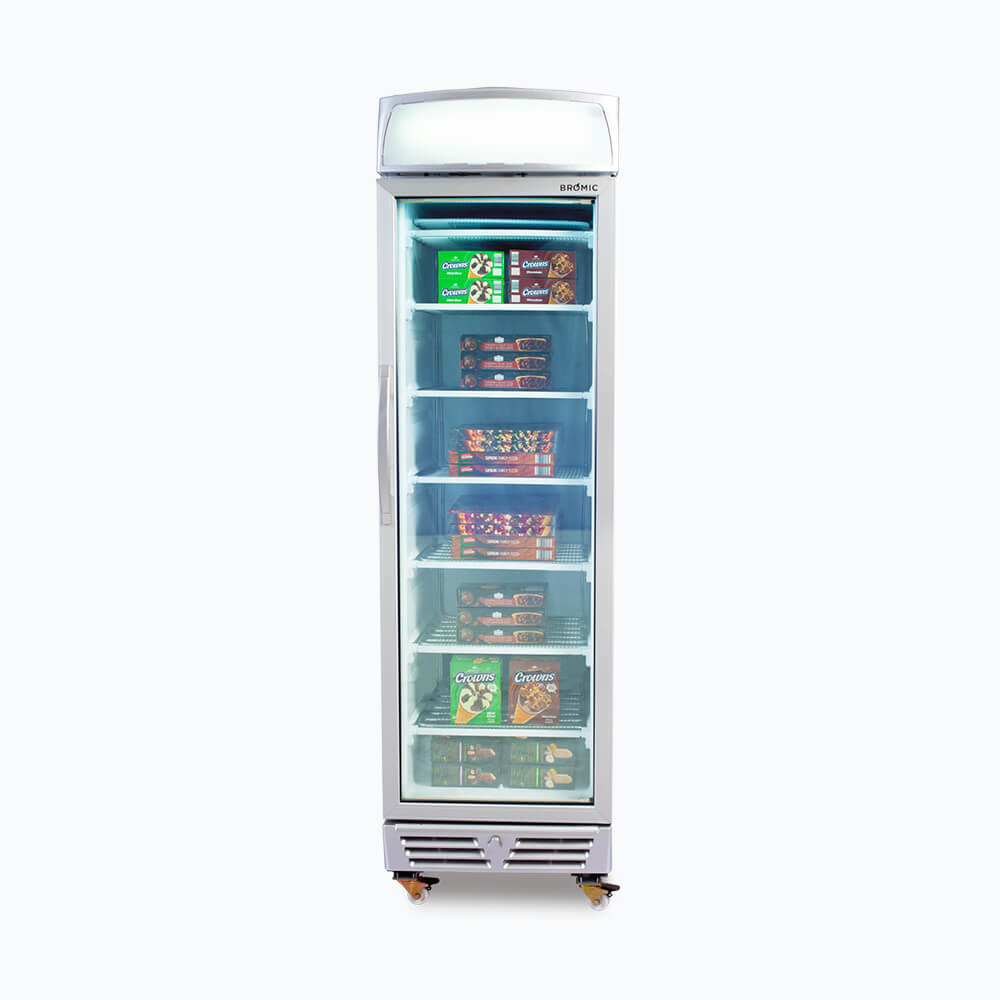 Upright Display Freezer – 300L – 1 Door – Flat Glass – Lightbox
Dimensions
Height
2100mm
Depth
640mm
Width

595mm
Product Detail
With our UF0374LS-NR Upright Display Freeze, you can be confident that your products will catch the eye of your customers. The triple-glazed glass door prevents condensation and, combined with the high-impact internal lighting, ensures maximum visibility for your products. The built-in lightbox not only draws attention to your displayed items but also offers an opportunity for customisation, allowing you to showcase your brand. The 6 fixed shelves and base provide ample space for a stunning display that catches the eye. Plus, with refrigeration integrated in all shelves, you can rest assured that your products will enjoy even cooling, maintaining their quality.
Product Snapshot
Door Glass Type
Triple Glazed
Colour
White with silver trim
Number of Shelves Inc. Base per Door
7
Shelf Dimensions
466(w) x 214(d) mm
Door Swing Dimension
600mm
Total Depth of Door Open
1160mm
Temperature Range
-22°C to -18°C
Energy Consumption
8.267kWh/24h
Temp. Controller
Analogue
Refrigeration Capacity
635W
Electrical Voltage
220-240V
Power Supply
Single Phase
Plug Location
Rear, bottom left
Internal Dimensions
475(w)x440(d)x1550(h)mm
Packaged Dimensions
665(w)x685(d)x2100(h)mm
Warranty
2 Years Bromic Extra Care Warranty - Labour and Parts
Product Purpose
Display, Hospitality, Retail, Fleet
Ample Display Area
With 6 fixed shelves and a base, the fridge provides ample space to maximise product quantity on display.
Excellent Product Presentation
High-impact LED internal lighting on each side ensures that your products are perfectly illuminated, making them look their best and enticing customers to make a purchase.
Maximum Brand Exposure
Customisable illuminated lightbox offers a fantastic opportunity to showcase your brand and attract customers' attention.
Enhanced Efficiency and Reduced Condensation
The triple-glazed heated safety glass not only improves energy efficiency but also reduces condensation, allowing for a clear view of your products on display.
Even Cool Air Distribution
The refrigeration system is integrated into all 6 fixed shelves to provide even cooling throughout the fridge.
Easy to Move and Place
With lockable castors, you can easily move and position the freezer wherever it best suits your floor layout.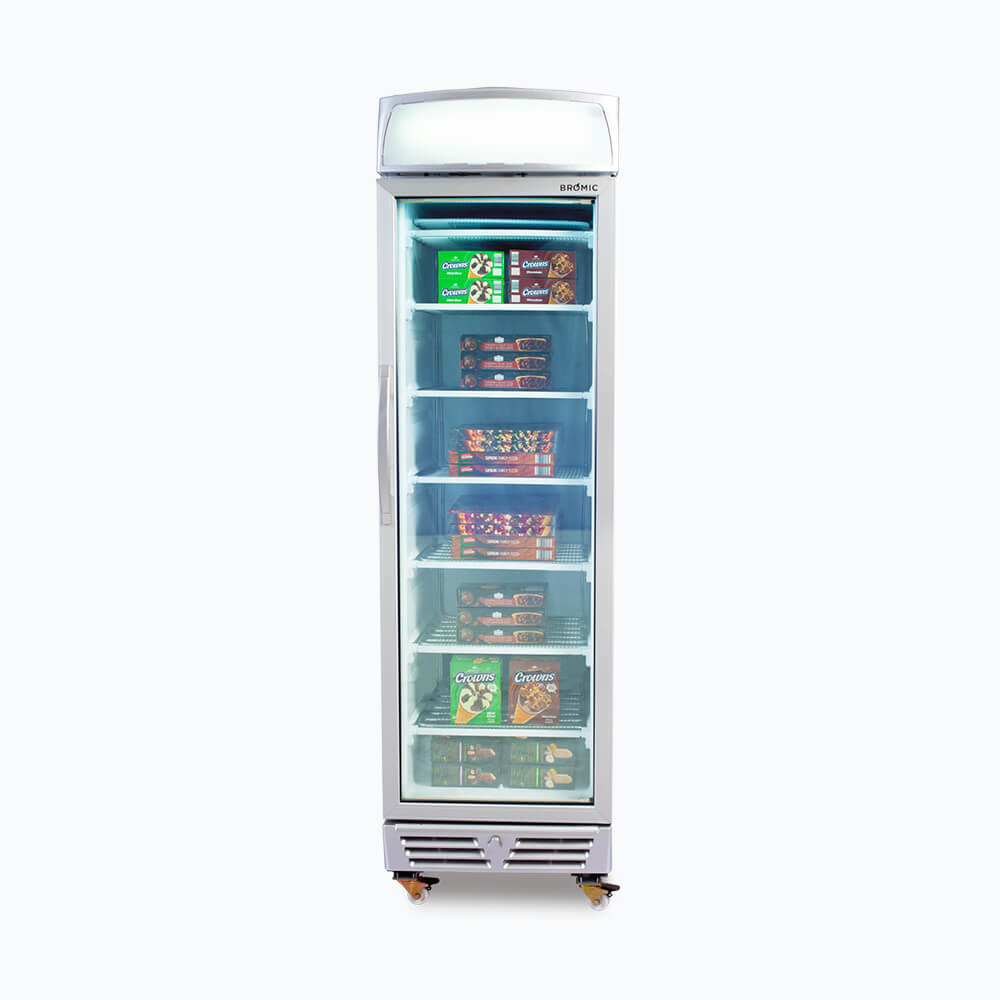 UF0374LS-NR
Upright Display Freezer - 300L - 1 Door - Flat Glass - Lightbox
Add to Quote