GD0007S-NR
Gelato / Ice Cream Display Freezer - 7 Basket
RRP $3000 ex. GST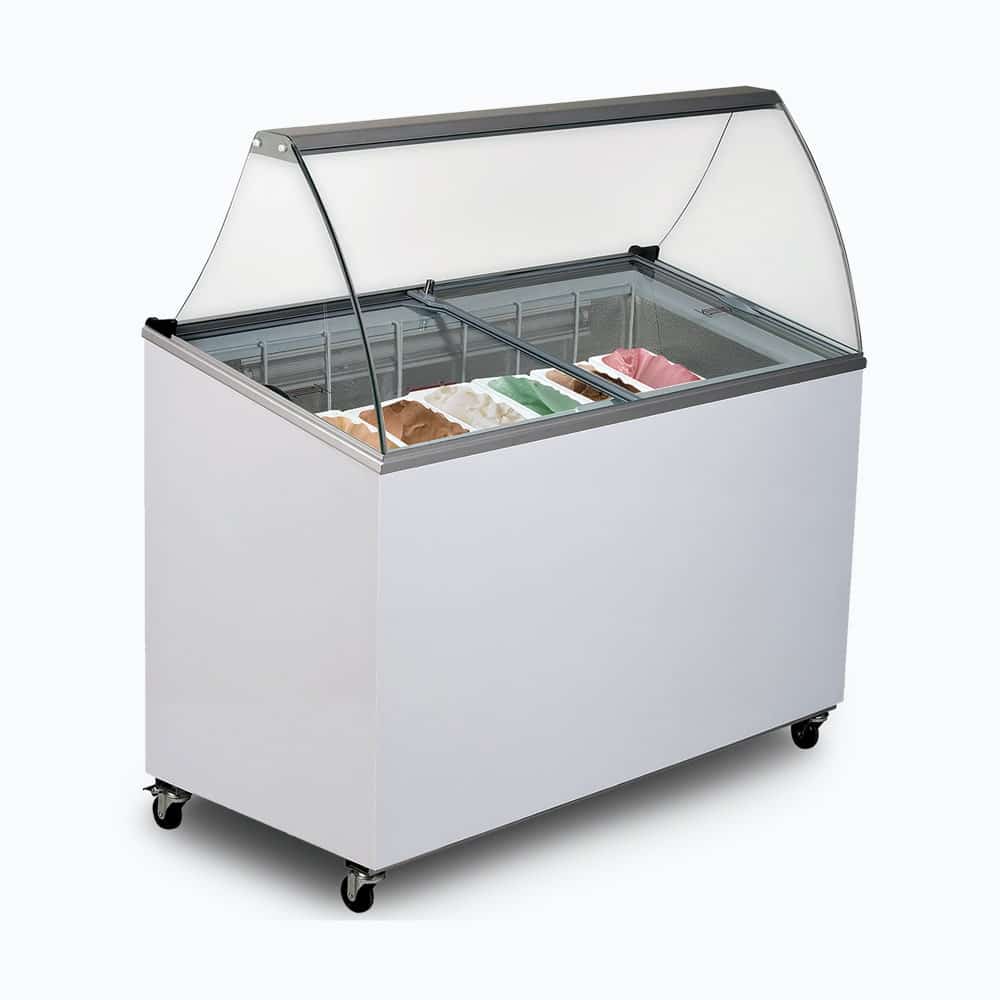 Gelato / Ice Cream Display Freezer – 7 Basket
Dimensions
Height
1296mm
Depth
615mm
Width

1298mm
Product Detail
A versatile display solution for your ice cream or gelato that can double as a chest freezer. Featuring a sliding glass lid, curved canopy and distinctive styling, this unit is the perfect front-of-house display. The exterior of the unit can be customised with decals if you want to promote your brand. Thanks to the natural refrigerant, this unit has a 8 star energy rating, making it the sustainable, energy-efficient choice.
Product Snapshot
Tub / Pan Dimensions
165(w) x 360(d) x 120(h) mm
Temperature Range
-22°C to -12°C
Energy Consumption
3.99kWh/24h
Internal Light
Fluorescent
Temp. Controller
Analogue
Refrigeration Capacity
300W
Electrical Voltage
220-240V
Power Supply
Single Phase
Plug Location
Compressor Compartment
Internal Dimensions
1180(w)x495(d)x708(h)mm
Packaged Dimensions
1348(w)x665(d)x1346(h)mm
Warranty
2 Years Bromic Extra Care Warranty - Labour and Parts
Product Purpose
Display, Hospitality, Fleet
Enhanced Visibility and Hygiene
The tilted display with a curved canopy offers great visibility of the ice cream on display, while creating a physical barrier between ice cream and customers to ensure hygiene.
Energy-Saving Sliding Lid
The sliding lid minimises energy consumption by effectively preserving the cool temperature of the products on display.
Ample Storage
Enjoy the convenience of 7 plastic 5L tubs included with the display freezer, providing ample storage space for a variety of ice cream and gelato flavors.
Versatile Functionality
With included internal frame to accommodate baskets, this display freezer can also operate as a chest freezer when needed.
High Energy Efficiency
Reduce your energy consumption and operating costs with an 8-star GEMS rating, while also minimising your environmental impact thanks to natural refrigerant.
Easy Movement and Placement
Castors make moving and positioning the display freezer in the most optimal spot a breeze.
Bromic In Use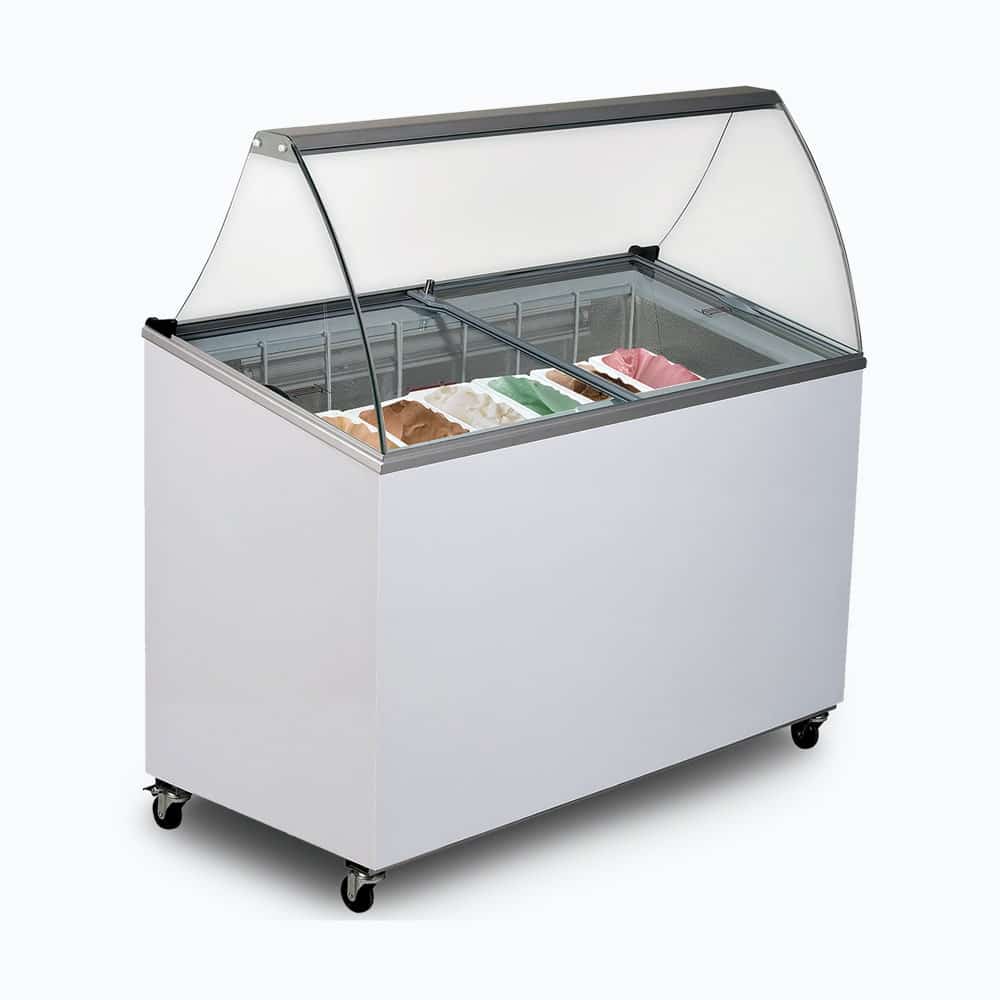 GD0007S-NR
Gelato / Ice Cream Display Freezer - 7 Basket
Add to Quote