CF0600ATCG-NR
Display Chest Freezer - 555L - Curved Glass Top
RRP $3050 ex. GST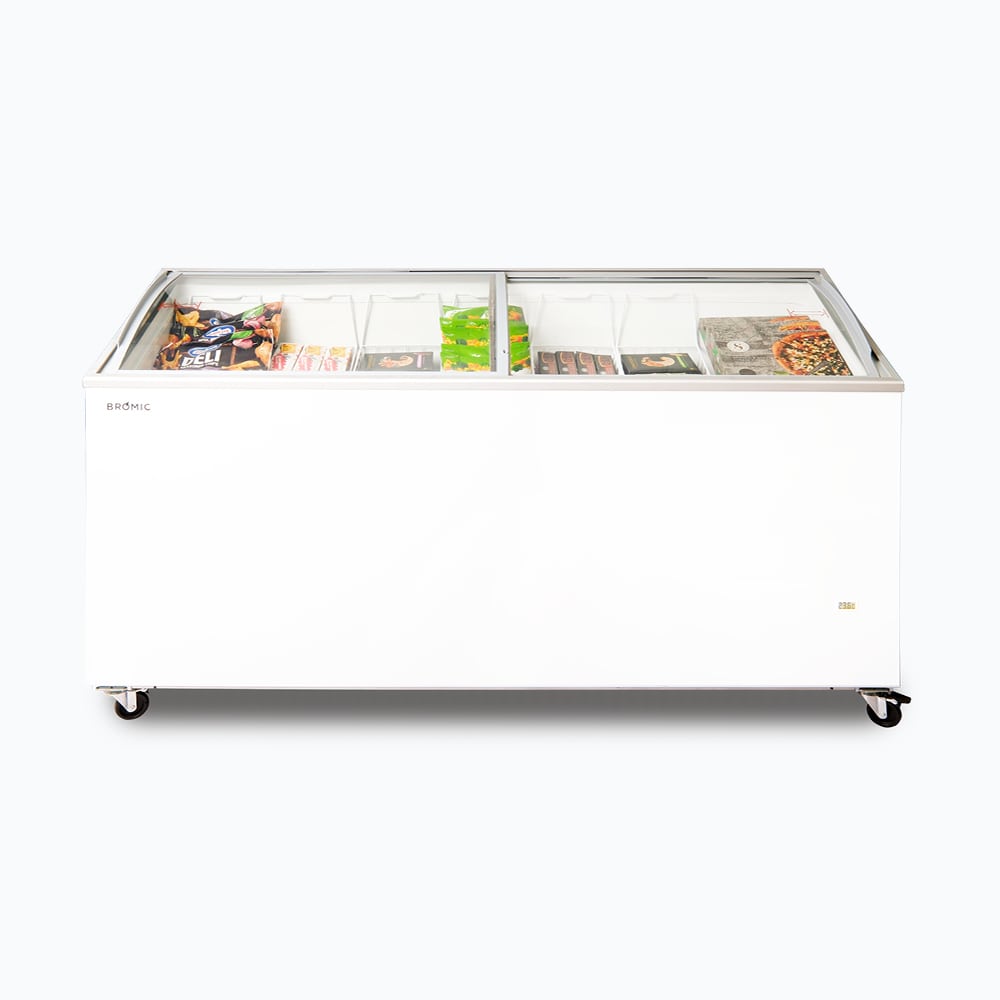 Display Chest Freezer – 555L – Curved Glass Top
Dimensions
Height
949mm
Depth
615mm
Width

1750mm
Product Detail
Enhance your retail appeal with our display chest freezer. The angled top curved glass lid creates an eye-catching display for ice cream and frozen foods. The included baskets keep items neatly arranged. The sliding glass lids open effortlessly, providing easy access to merchandise. Additionally, the decal-friendly design allows for custom branding.
Product Snapshot
Basket Dimensions
206(w) x 434(d) x 195(h) mm
Temperature Range
-22°C to -12°C
Energy Consumption
3.962kWh/24h
Temp. Controller
Analogue controller, digital display
Refrigeration Capacity
420W
Electrical Voltage
220-240V
Power Supply
Single Phase
Plug Location
Rear, bottom right
Internal Dimensions
1630(w)x495(d)x708(h)mm
Packaged Dimensions
1790(w)x680(d)x980(h)mm
Warranty
2 Years Bromic Extra Care Warranty - Labour and Parts
Product Purpose
Display, Retail, Fleet
Organised Display
6 PVC-coated display baskets are included, helping you keep your items neatly arranged and easily accessible for customers to browse.
Easy Access and Visibility
Smooth curved sliding glass lids in an aluminum top frame open left and right and allow you to easily reach and see your merchandise.
Durable and Safe Design
The heat-resistant tempered glass lid not only provides a clear view of the contents but also ensures safety during operation by staying cool to the touch.
Enhanced Security
The integrated lock and key system ensure that your merchandise remains secure, giving you peace of mind while the freezer is unattended.
Energy Efficiency
Our freezer uses natural refrigerant, which not only helps you save on energy bills but also reduces your carbon footprint.
Ample Storage Capacity
High load limit maximises storage, allowing you to store a large quantity of merchandise efficiently.
Digital Temperature Display
The digital temperature display allows for quick and easy monitoring of the freezer's temperature.
Convenient Mobility
Equipped with castors, this freezer can be effortlessly moved and placed wherever you need it, making it convenient for rearranging your store layout or cleaning the area.
Easy Maintenance
The quick-drain plug simplifies the defrosting and cleaning process, saving you time and effort.
Long-Lasting Durability
Built with corrosion-resistant construction, this display chest freezer is designed to last in demanding commercial environments.
Customisable Branding
Can be decalled for maximum brand exposure, showcasing your logo and promotional messages. POA.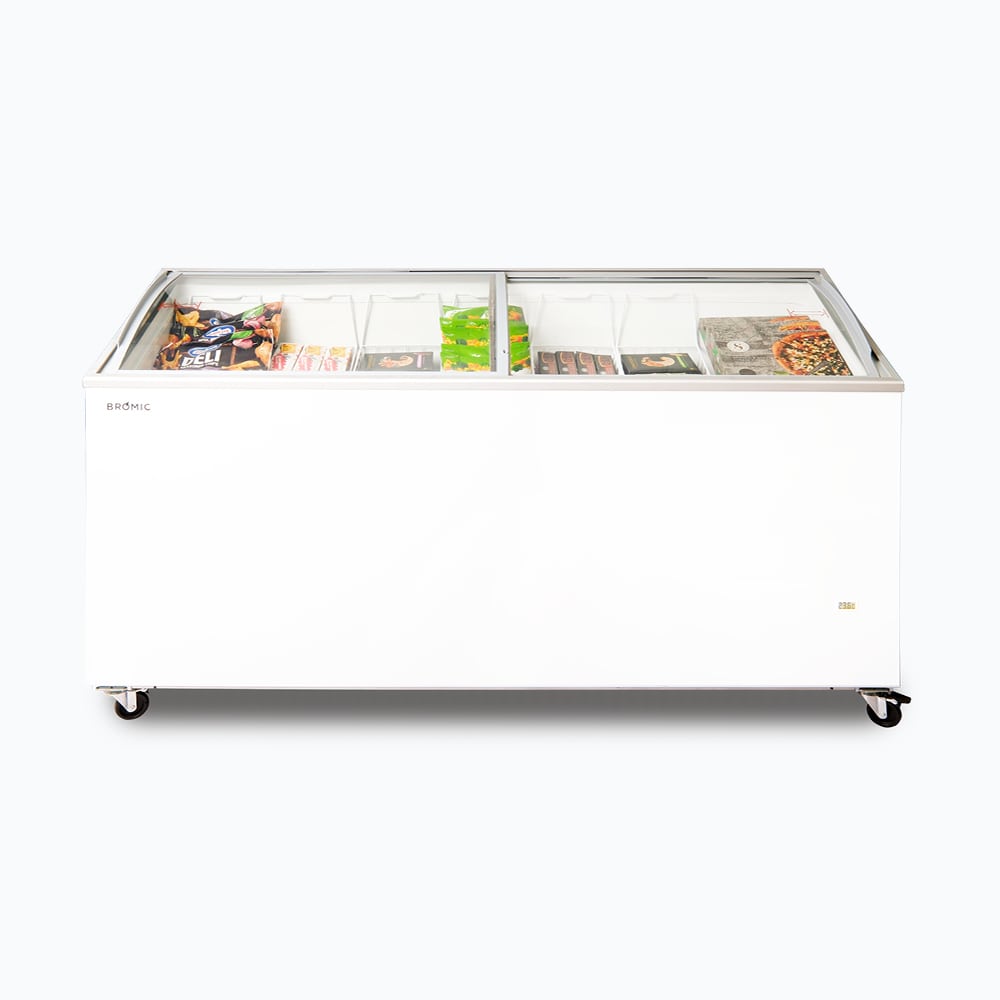 CF0600ATCG-NR
Display Chest Freezer - 555L - Curved Glass Top
Add to Quote