The benefits seen with regular upkeep and maintenance of equipment
It is an exciting time when you purchase new commercial equipment for your business, and it is all too easy for maintenance to become an afterthought. However, the downside to neglecting maintenance is potential downtime in trading, costly repair bills and loss of product.
The benefits include:
Overall lower energy consumption
Longer life of stored goods
Increase the lifespan of your fridge
Bromic have compiled, with the help of our expert technicians, the ideal maintenance tips, and strategies, to keep your refrigeration equipment working harder for you.
Place Equipment in the Optimal Area
The key to the successful operation of any refrigeration system is ensuring the environment it operates in meets the manufacturer's guidelines around suitable operating temperatures, humidity, and airflow. Careful consideration should be taken to where your unit "breathes" to select a position that will not inhibit the intake or exhausting of warm air and best suits the bottom, top or side-mounted position of your unit's refrigeration system.
Other factors such as direct sunlight on glass doors units or strong drafts around open displays may also lead to units not performing their best. For information most relevant to your machine refer to your operator's user manual.
Follow Regular Maintenance Schedule
Firstly, you should have a regular maintenance schedule that outlines Weekly, Monthly and Half-Yearly Cleaning Programs. It is important that staff are trained and able to complete all cleaning and maintenance tasks within your weekly and monthly task list. This simply ensures when it comes time to execute your cleaning roles, it isn't missed due to the assigned cleaner being absent or unable to complete the tasks at that scheduled time.
We recommend that a Refrigeration Technician completes your half-yearly maintenance check and service.
Weekly and Monthly Cleaning tasks that can be completed by yourself or trained staff are listed below:
Keep your equipment in Optimum Operating Areas
Clean the Exterior and Interior
Clean your Condenser Coil
When it comes to your half-yearly maintenance inspections and servicing, we recommend the following is completed by a qualified commercial refrigeration technician.
Check Gaskets & Seals
Check and clean air filters and condensers
Flushing of drainpipes
Gaskets and Seals
Door gaskets and seals play a vital role in the efficiency and reduction of running costs by keeping the cool air in and warm air out. Ensure that your seals are not broken, are clear of dirt, debris, and any built-up elements. Even the smallest breach of these gaskets can lead to a large decrease in your unit's performance as well as create areas of temperature spikes.
Condenser & Filters
Cleaning the condenser coil is as simple as disconnecting the power and giving it a brush with a stiff-bristled brush. Use a vacuum or air compressor to dislodge any further debris. Where air filters have been provided or condensers are within reach, we recommend a monthly cleaning cycle. For units where the condenser coils are located in difficult areas to reach, we strongly suggest engaging a technician.
Dusty or dirty condenser coils may lead to overheating, adding cost to your monthly bill or leading to failure in your equipment. Grease and dust from deep-fryers and other cooking equipment can affect the efficiency of your commercial fridge's air filters. A build-up can prevent the unit from ventilating correctly. A Technician will remove any dust or debris with a vacuum and use a degreasing solution to eliminate any thick grease that has built up over time.
In the unfortunate situation that your unit does incur a failure, it isn't the end of the road for you. If you are a Bromic Refrigeration Customer, your equipment may be covered under Bromic Extra Care. To learn more, read about our industry leading warranty service here.
Clean the Exterior and Interior of your fridge: things to consider
In today's age, the requirement to ensure that all external surfaces are thoroughly and regularly cleaned is of utmost importance. All surfaces must be sanitized to ensure food safety standards are met and upheld. Cleaning the interior is imperative and should be a weekly task that a trained staff member completes. Here are some common problems you may face when cleaning your commercial fridge:
Cleaning Stainless Steel Surfaces
Stainless Steel is a surface that can easily become damaged if the incorrect cleaning agent is applied. Avoid harsh and abrasive scrubs, bleach, and ammonia as it can damage the finish of your appliance. Instead, try a microfibre cloth with a one-part vinegar and one-part water solution. Alternatively, you can use a specific stainless-steel cleaner.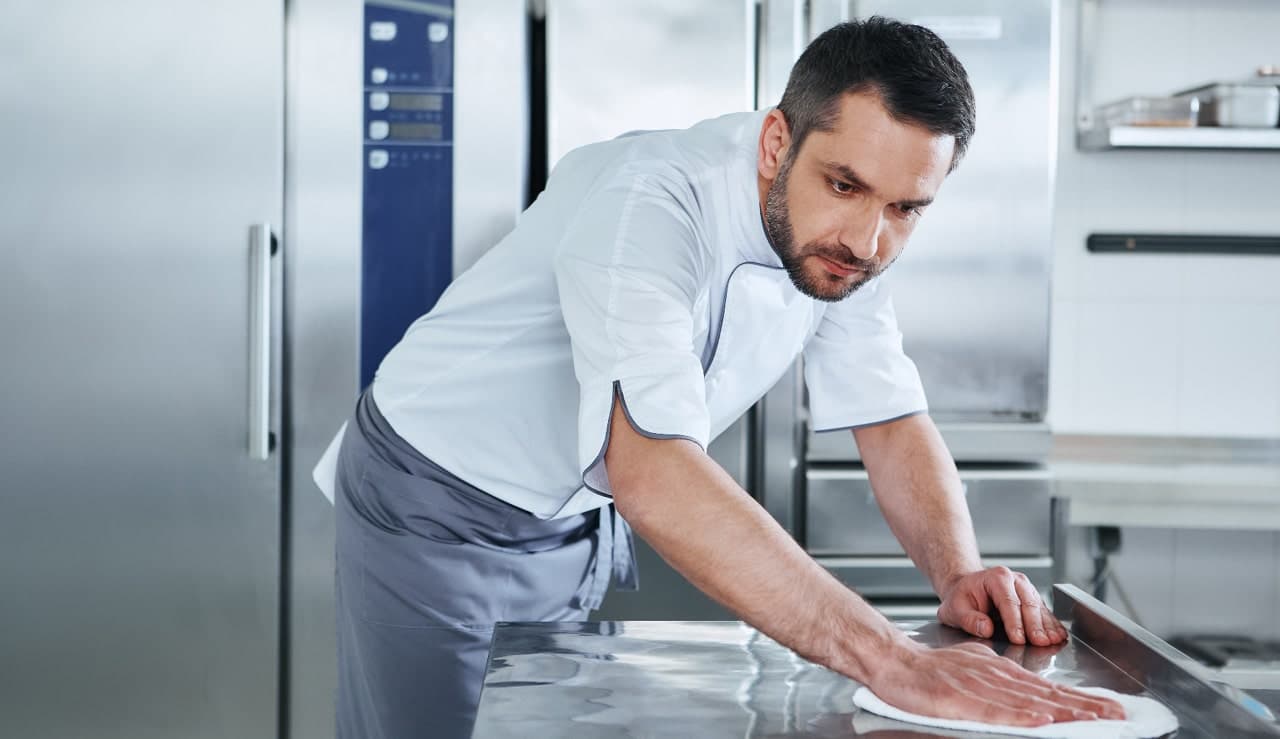 Removing Mould
The number one threat that compromises the food safety of the interior of your refrigeration equipment is mould. Once you have mould, you must act quickly. We suggest at this stage, you either call in a professional cleaner who will mitigate the issue immediately and advise the necessary steps towards eliminating the mould for good or you carry out a deep clean of the entire unit, utilising a cleaning agent that's been specifically created to reduce and eliminate mould and mildew.
A home remedy that can be created is done by mixing white wine vinegar with warm water. Use a single cup of vinegar for every 2 cups of water. Apply to the surfaces for a few minutes before wiping away with warm water. You want to do this every month at the very minimum.
Bromic Extra Care Warranty
We understand that equipment malfunction or downtime can have a serious impact on your business! Extra Care is more than just a warranty, it's complete peace of mind! Offering a one-stop turnkey support service from Bromic's Expert team of Engineers and Technicians.
Most issues can be resolved with a simple phone call to the service line. One of our on-demand service representatives is ready to take your call and aid you in getting your Bromic equipment up and going as quickly as within 4 hours*For those larger service calls that require a technician, we provide 2 levels of service based on Priority.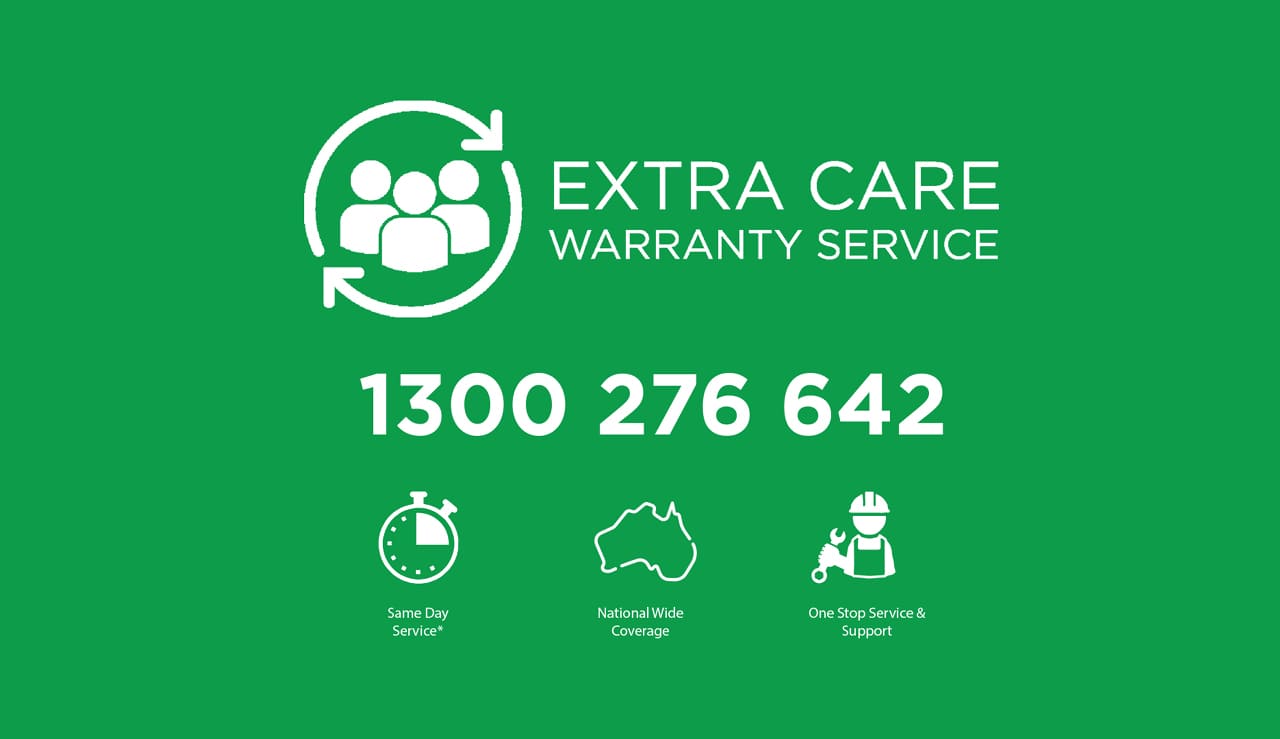 *4 Hour Service call is for Priority A Service Levels, where the equipment has malfunctioned and poses a safety risk. Please refer to our site for full details on Bromic's Extra Care Warranty Service.
Follow us on social media to keep up to date with the latest products and industry tips.